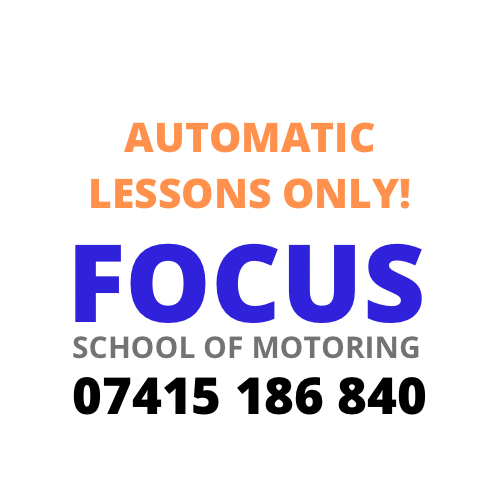 Here at Focus School of Motoring our aim is to get the best out of each and every one of our pupils. We invest great time and effort into teaching and equipping individuals with the essential skills to become excellent drivers on the road. 

We explore all avenues of driving ranging from full control of an automatic vehicle, road safety, risk management, traffic signs and more. 

Your goal is our goal, and our passion is for your driving to be the best it can possibly be!
PASS YOUR DRIVING TEST WITH US

Guaranteed Success For A Lifetime Of Safer Driving! 🙌🚘✅
OUR PRICES
- £38 - 1 Hour Pay As You Go
- £185 - 5 Hour Block Booking
- £360 - 10 Hour Block Booking
- £170 - Practical Test Car Hire
(Includes 1 hour lesson before the test)

—————————————————————————


WE ARE SPECIALISTS IN THE TUITION OF AUTOMATIC MOTOR VEHICLES ONLY
Areas We Cover:
West London & Surrounding Areas

CALL OR EMAIL US TO GET BOOKED IN TODAY!
Tel: 07415 186 840
Email: focusschoolofmotoring1@gmail.com
Call